Ego Bar & Lounge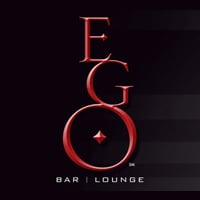 The 4-1-1
Ego Bar & Lounge: 5 things you need to know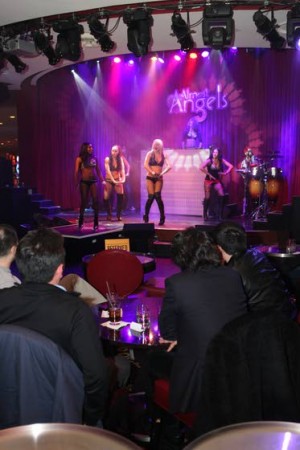 1 Few lounges in Atlantic City can claim they are a destination in and of themselves, rather than just a stopover for a drink in between gambling or on the way to another bar. Ego Bar & Lounge is one of them. The venue replaced a quiet gourmet restaurant in 2006 with a high-energy sports bar, performance area and gaming pit, covering 11,000 square feet, costing about $8 million and proclaiming itself the city's premier ultralounge.
2 In the past few years, Ego almost has become better known as "the place where the Angels perform." Almost Angels, a group of six gorgeous, talented dancers and singers backed by two musicians and joined by a top-notch DJ, hit the stage from 9:30 p.m. to 2 a.m. Thursdays and 10:30 p.m. to 3 a.m. Fridays and Saturdays. The group is no doubt the lounge's main attraction, and fans reserve tables near the stage every night to get front-row seats for their shows. Check out photos, see videos of past performances and get more info on the group at www.Almost-Angels.com
3 When the Angels aren't on stage, there is still plenty going on at the 24-hour entertainment area. There are more than a dozen plasma TVs surrounding the diamond-shaped bar, which always offers a variety of sporting events just off the casino floor. Constant music and fully stocked shelves of liquor, with discounted drinks Mondays through Fridays, means there's always an opportunity to start up, or wind down, your own party.
4 Hitting up Ego doesn't mean you have to drop the gaming. There are slot machines embedded into the bar top, and $1 blackjack tables surround the performance area. It's a nice atmosphere anytime, with the color-fluctuating lighting and backlit drapes creating a cool environment. But when the lounge is in full swing with the Angels on stage it's a sure bet for a unique experience.
5 If you're planning on stopping at Ego for pre-game, post-game or gametime itself, you can reserve yourself and your crew a table by sending a note to egobar.tablereservations@taj.trump.com and asking about their bottle service.
The Scene
Heard on a Saturday night: The Angels performed a sexy set of songs that ranged from the Black Eyed Peas hit "Just Can't Get Enough" to a montage of Janet Jackson classics. In between their sets, DJ HotLinh kept the crowd alive - and got a few people on the dance floor to show off their own moves - by playing a streaming mix of modern pop, hip-hop and electronic mash-ups.
Seen at midnight: As The Angels got ready to take the stage for their second set of the night, the reserved tables in from the stage and plush couches surrounding them were near filled with couples and mixed groups of men and women. Another row of people stood against the rail bar that rounds the back of the lounge, and on either side people glanced up from their table games to catch the scene. At the bar, people mingled and moved to the music blasting over the speakers.
Coming Up
Thursdays: Almost Angels and DJ HotLinh, 9:30 p.m. to 2 a.m.
Fridays: Almost Angels and DJ HotLinh, 10:30 p.m. to 3 a.m.
Saturdays: Almost Angels and DJ HotLinh, 10:30 p.m. to 3 a.m.
Saturday, Oct. 29: Halloween Party hosted by Scotty and JoJo of the Morning Edge on WMGM-FM 103.7, 8 p.m.
What They're Saying
Brian Dennis, 28, Egg Harbor City
"It's cool that you can gamble and see a show in the same spot."
Vitals
What: Ego Bar & Lounge
Where: Trump Taj Mahal Casino Resort
Days/Hours: Daily, 24 hours
Size: 11,000 square feet
Capacity: Seating for more than 200
Cover: No cover, two drink minimum for seating.
Dress code: None
Drinks: $4 beers, $5 and up mixed drinks and shots
Weekly drink specials: Discounted drinks on weekdays. The signature cocktail, the Boardwalk Bootleg (Vodka, peach schnapps and Sprite), is $5 and comes in a collectable mason jar.
Demographic: 21 and older
On the Web: www.TrumpTaj.com/Entertainment-Clubs
History
Club Owner: Trump Entertainment Resorts
Debuted: Summer 2006
The look: Rotating, red "Ego" signs sit on both sides of the lounge's entrance, as do silhouettes of sultry dancers projected onto colorfully lit curtains. Inside, a range of colors alight the curtains by the stage while deep hues shine from more lights above, establishing a modern, intimate ambiance. From the main casino floor entrance, the bar is at the front, with a semi-circle booths beside it, and the performance area is at the center, flanked by gaming tables.
Getting There
Please remember to always drink responsibly
Directions
Find Jitney
Close
AC Map
Close
Tell'em What You Think