C5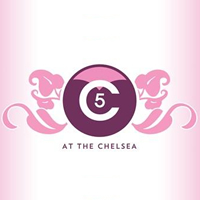 The 4-1-1
5 things you need to know about C5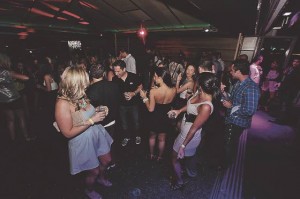 1 The fifth-floor nightclub at The Chelsea Hotel is quite possibly the city's best all-around club. There is a dance floor as exciting and wild as any. There are two lounge areas where guests can chill, chat and romance in relative peace. There is a rooftop pool area with plenty of space, a huge bar and private cabanas. It's open four days a week, with daytime parties Saturday and Sunday. It has drink specials three nights a week that are hard to find at other clubs in the city. Combine all that with a young and attractive clientele, and it makes for a truly special venue.
2 The club really comes alive in the summer when the outdoor Cabana Club opens. From Memorial Day to Halloween weekend, it offers a slice of Vegas and Miami with the resort's liveliest rooftop and poolside party. On the warm opening holiday weekend this year, the club broke attendance records, packed the outside area, filled the nine white cabanas surrounding the pool and generated a line out of the hotel entrance.
3 You don't have to wait until nightfall to get the party started. Saturday's "Sunny Side Up" and Sunday's "Delicious Sundays" run from 2 to 8 p.m. Both days offer drink specials and popular DJs pumping the best pop, hip-hop and house into the seaside sky. Tickets for Sunday's events are $20 for hotel guests or if purchased in advance, $30 at the door.
4 Sunday Funday continues from 10 p.m. to 4 a.m. with "Euro Night," which officially launches Sunday, June 19, and is powered by veteran Atlantic City DJs Ahmed and Vitalik. Admission at night is free and features discounted drinks and bottles. The event is the latest addition to C5's nightlife repertoire, along with "Casual Thursdays," the club's official industry night.
5 The refurbished, retro-chic, boutique hotel lit up its pink lights in 2008 after a $112 million makeover and the combination of a Holiday Inn and a Howard Johnson, which both once operated at the site. Thursdays through Fridays, from 3 p.m. to 8 p.m., enjoy discounted drinks and appetizers inside the diner or by the outdoor saltwater pool.
The Scene
Heard on a Friday night: A constantly danceable stream of current hits and remixed classics, transitioning seamlessly between "Beautiful People" by Chris Brown and Benny Benassi and "Memories" by David Guetta to synthesized versions of "I Heard It Through The Grapevine" by Marvin Gaye and "Respect" by Aretha Franklin.
Seen at 1 a.m.: A uniformly chic, young crowd fills the brightly lit indoor dance floor, the center of energy that sits between a quieter lounge area and a picturesque rooftop patio. Farther inside, people talk and flirt at the bar, while others sit on plush couches by a fireplace. Outside, people surround the huge square bar on a brisk night, and groups fill the cabanas that round the pool and overlook the city lights.
Vitals
What: C5
Where: The Chelsea
When: 10 p.m. to 4 a.m. Thursdays and Fridays; 2 to 8 p.m. and 10 p.m. to 4 a.m. Saturdays and Sundays
Measurements: 5,000 square feet, plus 1,600 square foot rooftop pool area
Capacity: 640
Demographics: Early 20s to mid 30s
Cover: $5 Thursdays; $10 men, free for women Fridays; $20 men, $10 women Saturdays; $10 men, free for women Sundays
Dress code: Upscale, summer chic - no flip flops, boots, athletic clothing or sneakers
Bottle service: 25 indoor tables, 17 outdoor tables, 10 raised poolside platforms, eight cabanas and one grand cabana; prices depend on section and bottle selection, with check minimum ranging from $275 to $2,500, and $4,000 for grand cabana.
Regular drink prices: $6 beer/$8 to $12 mixed drinks and shots
Online: www.TheChelsea-AC.com
History
Owner: Curtis Bashaw
Debuted: August 2008, added daytime parties and Thursday and Sunday night hours to schedule.
The Look: Guests enter the hotel through a roped entrance on the sidewalk of South Chelsea Avenue and walk to the lobby elevator that takes them to The Fifth. The club's entrance is a quiet fireside lounge.
Getting There
Please remember to always drink responsibly
Directions
Find Jitney
Close
AC Map
Close
Tell'em What You Think