MUR.MUR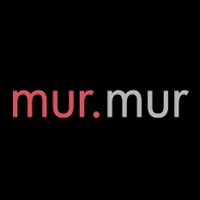 The 4-1-1
5 things you need to know about mur.mur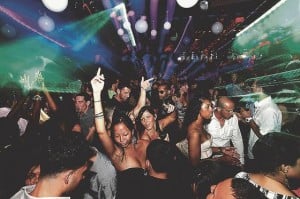 1 Don't let its name fool you - mur.mur is the worst-kept secret in Atlantic City's nightlife scene. Borgata Hotel Casino & Spa unveiled its second megaclub in 2006 to much fanfare as part of a $200 million casino expansion, and it seems to have only become more popular since, packing every inch of its floor space and generating a long line outside every night it's open.
2 The constant capitalization of MIXX and the lowercase lettering of mur.mur is no creative accident. The original concept behind mur.mur, which is directly below MIXX, was for it to be a more intimate, exclusive alternative to the high-volume, maximized environment of MIXX. There is certainly nothing low-key about the lower-level ultralounge, but its 30 bottle-service tables are frequently filled with patrons looking for a private, VIP experience.
3 Before you go to mur.mur on Mondays, pre-game in style at Izakaya, the casino's modern Japanese pub. The restaurant has a special $7 menu on Mondays, and if your tab's higher than $20 you get free admission into the club. Mur.mur's standard general admission is $20 for each dude anyway ($10 for women), and the sushi, small plates and carafes of specialty cocktails at Izakaya are awesome.
4 This spring, Borgata started the "I Love House" event series for which it highlights world-renowned DJs at its two clubs, so far welcoming Kaskade, Steve Angello and Steve Aoki. On July 4, it's bringing in Laidback Luke, who is considered among the best DJs on Earth. (For those unaware, house is an up-tempo style of electronic dance music created in Chicago around the early 1980s that has only grown in popularity since, mainly because of its uncanny ability to make you jump repeatedly with your hands in the air like a crazy person.)
5 The club's opening night featured stars like Shannon Elizabeth, Jamie-Lynn Sigler and Wilmer Valderrama, and it's done nothing but constantly bring out celebrities since: Paris Hilton, Lindsay Lohan, Fergie, Mario Lopez, Gabrielle Union, Mariah Carey, Nick Cannon, Cee Lo Green, Kelis, Jason DeRulo, Jenny McCarthy, basically the entire cast of "The Hills," and on and on.
The Scene
Heard on a Saturday night: Celebrity DJ Samantha Ronson played a steady stream of seconds-long cuts of both new and old, from "Back That A** Up" by Juvenile to "Only Girl (In the World)" by Rihanna to "Rough Riders Anthem" by DMX and "Old Time Rock and Roll" by Bob Seger.
Seen at 1 a.m.: The cavernous club alights with a green glow as the booming music switches tempos and the audience throws up their hands and cheers in excitement at the new selection. Gorgeous professional dancers move to the beat on pedestals surrounding the dance floor, while a handful of excited female patrons climb an unoccupied raised platform and put on their own show. Every inch of space is filled with someone, and streams of people squeeze their way to the packed bar or descend the stairs into the madness of the dancing area.
Vitals
What: mur.mur
Where: Borgata Hotel Casino & Spa
When: Mondays, Fridays and Saturdays, 10 p.m. to past 4 a.m.
Capacity: 651
Cover: Mondays and Fridays: $10 for women, $20 for men; Saturdays: $20 for women, $25 for men
Demographics: 21 to 35
Dress code: Dress to impress
Bottle service: 30 tables with bottles starting at $310. Minimum one bottle per four people on Friday and Monday, one bottle per three people on Saturday with two bottle minimum per table
Drink prices: $6 beers; $9 mixed drinks and shots; $13 specialty mixed drinks
Online: BorgataNightlife.com
History
Owner: Borgata Hotel Casino & Spa
Debuted: July 2006
The look: A glitzy elevator descends below the Borgata casino floor and into a large rectangular room, with a bar on both ends and a sunken dance floor in between that's surrounded by bottle-service tables. The DJ booth is a few feet from the front bar and overlooks the dance floor, which is below rows of rotating lights that colorfully illuminate the otherwise low-lit space.
Getting There
Please remember to always drink responsibly
Directions
Find Jitney
Close
AC Map
Close
Tell'em What You Think