PROVIDENCE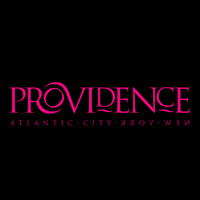 The 4-1-1
5 things you need to know about Providence
1   The original Providence in New York City is in a former Baptist church, and the Atlantic City location was modeled after it. The interior's synergy of old and new styles - top-of-the-line lighting comes from a cathedral ceiling and shines onto chandeliers and a wooden dance floor - gives it a dramatic feel and modern energy.
2   On really bumpin' nights the club opens its second floor, which is a whole other level of cool. The balcony encircling the dance floor has its own bar and VIP tables, putting you at the pinnacle of the party.
3   Remember that patience can be a virtue. On a recent Thursday, the dance floor was empty at 11:30 p.m. By 12:15 a.m., the club was packed. Moral of the story: If you show up just a little bit earlier than everyone else, you can avoid the line that sometimes stretches back to Ri-Ra and grab a hassle-free (and surprisingly strong) drink before the masses show up. The party will be there shortly.
4   It's wise to get IN where you fit in. The Tropicana's IN Card is a player's card to use when you're gambling that gives you all sorts of night-life benefits at The Quarter's many venues and shops, including Providence. Use it to get free admission to the club Thursdays and Fridays before midnight, and find something better to spend your $5 to $20 on.
5   If the club's designed like a church, then the DJ is god – or at least it seems like it. Some of the country's sickest turntablists are exalted in two booths that sit 14 feet above the dance floor like steel-ringed clouds from which the emcees issue a simple decree to the faithful below: "Thou shalt get thy freakin' hands up." Not really, but you can imagine what it would be like if they did.
The Scene
Heard on a Thursday night: Quickly cut samples of party classics, seamlessly transitioning between upbeat party tracks ranging from the newest Rihanna and Lil' Wayne to old-school DJ Kool and Michael Jackson.
Seen at 1 a.m.: The party is only just peaking as people continue filtering in. Queens-native DJ Get Live shouts through his microphone to the revelers below, who look up and cheer. He drops the beat, and machines on the ceiling pump out dry flakes of foam that shower down to the crowd like confetti, dissolving and disappearing on their button-up shirts and cocktail dresses. Lights alternate between strobes and neon colors, illuminating both the leather-clad professional dancers, and the groups of women who have climbed the raised platforms on each side. People in their VIP booths toast each other and look down on the madness below.
Vitals
What: Providence
Where: The Quarter at Tropicana Casino and Resort
When: Doors open 11 p.m. Thursdays and Fridays and 10 p.m. Saturdays. Party until 4 a.m. or later.
Measurements: 11,000 square feet, one room with balcony
Cover:
Thursdays: $10 women/$20 men;
Fridays: $15 women/$25 men;
Saturdays: $20 women/$25 men
Demos: Early 20s to early 30s
Dress code: Trendy upscale - no sneakers, sandals, boots, headwear or shorts
Bottle service: 29 tables, starting at $275 for one bottle per three people minimum.
Drink prices: $6 beer, $10 mixed drinks/shots, $14 Redbull/vodka drinks
Online: www.providenceclubac.com
History
Owner: Robert Pereira
Debuted: June 2007
Recent celebrity visits: Holly Montag, Brody Jenner, Clinton Sparks, Miguel, DJ Reach, DJ Sizzahandz and the cast of "Jersey Shore"
The look: A dance floor drenched in a kaleidoscope of light, flanked by long granite-topped bars, below crystal-lined archways, in between tiered VIP sections, all below an exclusive upstairs balcony.
Don't Miss
Video
Getting There
Please remember to always drink responsibly
Directions
Find Jitney
Close
AC Map
Close
Tell'em What You Think